Avast Free Mac Security Antivirus
Avast Free Mac Security offers three shields, on-demand scanning and WebRep clients which are automatically (optionally) installed to Safari, Chrome, and Firefox browsers. Web Shield and Mail Shield combine to check the vast majority of incoming data from the Internet, while File Shield scans all programs stored and executed from your hard drive. Everything is packed in a brand new GUI. Download Avast Free Mac Security for OS X and protect your Macintosh with the best antivirus & security app. Download, Install or Update Avast Free Mac Security!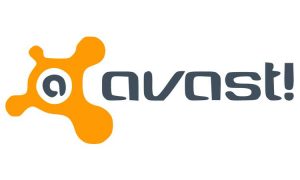 Anti-Malware Protection
Your macOS might stop some malware variants, but it can't help you if you're already infected. Our antivirus for Mac Filehippo not only blocks viruses, spyware, Trojans, and other malware in real-time, it also scans your entire Mac for already-hidden threats.
Macs need protection, too
Mac OS X is considered one of the most secure operating systems available. But today's threats aren't after your computer – they're after your identity and your money.
Anti-Malware Protection
Even trusted websites can get hacked, and criminals can easily spoof emails from your friends or bank. Avast Security alerts you to unsafe websites, blocks unsafe downloads, stops dangerous email attachments, and prevents intrusive web tracking.
E-mail Protection
These days hackers "phish," "spearphish" and "whale" to target you specifically. Combine these with other threats like router hijacking, and your identity is at great risk of being stolen.
Wi-Fi Scanner
An unsecured Wi-Fi network is an open door to threats. Avast Security scans your entire network and all connected devices for vulnerabilities to help you stop hackers from stealing your personal data.
Will it work with my Mac?
If you're on a Mac running OSX, it will work. You need 128 MB of RAM and 750MB of disk space. Beyond that, you can be running just about any stable version of OSX (even Yosemite), and the app keeps you protected.
There's security in numbers
More people around the world trust Avast for their security than any other company. That means better security for all of us. The reason is simple: "We see and react to more data from more users, so we can make your protection better."
You may like to download Avast Antivirus Filehippo for Windows
Avast Free Mac Security Technical Specification:
System Requirements
| | |
| --- | --- |
| Operating System | Mac: Mac OS 10.10 to 10.15 |
| Processor | Intel-based Mac computer with 64-bit processor. |
| Memory | 512 MB RAM or above (1 GB RAM or higher preferred). |
| Storage Space | 256 MB minimum hard disk free space. |
| Network Connection | Internet connection (to download and register the product, for automatic updates of the program and virus database). |
| Display Resolution | Optimally standard screen resolution not less than 1024 x 768 pixels. |
Technical Specification
| | |
| --- | --- |
| Software Name | Avast Antivirus for Mac |
| Languages | Multiple Languages |
| License | Free |
| Date added | Tuesday, May 21st, 2019 |
| Developer | Avast Software |