Kubuntu Operating System 20.10
December 16, 2020 -
Kubuntu Team
(Free)
(No Ratings Yet)

Loading...
Kubuntu is a Linux operating system built by a worldwide community of developers, testers, supporters, and translators. It is a free, complete, and open-source alternative to Microsoft Windows and Mac OS X which contains everything you need to work, play, or share. You may also download Windows 10 For your PC. 
Kubuntu unites Ubuntu with KDE and the fabulous Plasma desktop, bringing you a full set of applications. The installation includes productivity, office, email, graphics, photography, and music applications ready to use at startup.
Firefox, Kmail, LibreOffice, Gwenview are just a few installed and ready to use, with thousands more, available in just a click, from the Discover software center.
Built using the Qt toolkit, it is fast, slick, and beautiful. Kubuntu is mobile-ready, enabling easy integration between your PC desktop and phone or tablet. Simply use the Google Play store to install KDE Connect on your Android device and you can integrate your device with your desktop.
System Requirements
| | |
| --- | --- |
| Processor | 2 GHz dual-core processor |
| Memory | 2 GB RAM (system memory) |
| Storage Space | 25 GB of hard-drive space (or USB stick, memory card, or external drive but see Live CD for an alternative approach |
| Display Resolution | VGA capable of 1024 x 768 screen resolution |
| Installation Type | Either a CD/DVD drive or a USB port for the installer media |
| Network Connection | Internet access is helpful |
Technical Specification
| | |
| --- | --- |
| Software Name | Kubuntu Linux Operating System V 20.10 |
| File Size | 2.6 GB |
| Language | English |
| License | Free |
| Developer | Kubuntu Team |
Features Of Kubuntu Linux Operating System
Browse your files
Quickly find that important document, photo, or video. Split View, Editable Location, a built-in Terminal, and many other useful features. Dolphin makes connecting your USB flash drives, SD cards, and your phone super easy.
Images
Images are an important part of modern life. It has applications that -make it easy to browse, share, and enhance your photos.
Open any documents very easy
Open PDF, Dejavu, PS, DVI, annotate documents and fill in forms and even read eBooks with Okular, the universal document viewer.
Firefox Web Browser
Kubuntu comes with the award-winning Firefox web browser by default. More browsers such as Chromium, Rekonq are available through this operating system's software repositories.
Chat App
KDE Telepathy, the operating system instant-messaging client, lets you chat with your friends over Facebook Chat, Google Talk, AIM, ICQ, Jabber, Messenger, Skype, and many more from a single interface.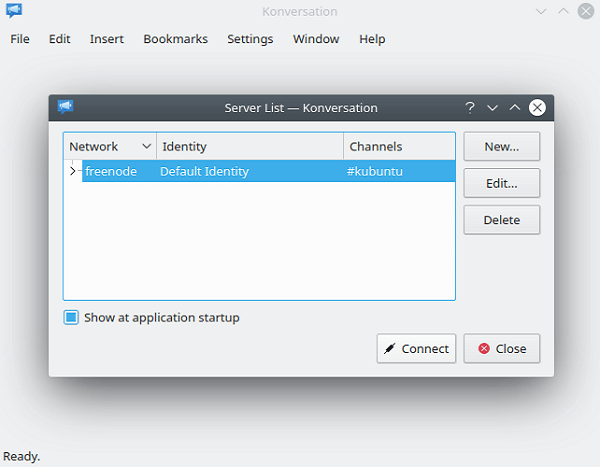 Multimedia Platform
It comes built-in with music and a movie player that is simple to use. Simply select a song or a movie and it will take care of the rest. This operating system plays most music and video formats out of the box; restricted formats such as MP3 are installed with two clicks when needed, usually during the installation process.
Office Suite
Create professional documents, spreadsheets, and presentations with LibreOffice. LibreOffice is compatible with all office applications including Microsoft Office.
Pros and Cons Of Kubuntu Linux Operating System
| | |
| --- | --- |
| Pros | Cons |
| A full-featured desktop environment that is actively developed: Unlike some abandoned, unfinished distros, the Operating system is up to date and offers a fully functional desktop environment that targets workstation users. | Often unstable: There have been several bugs reported. Some of these bugs are: shutting down randomly, refusing to boot, refusing to shut down, menus may act strange, icons may disappear, etc. |
| Customizable: You can easily adjust the workspace to your needs. | |
FAQ
Q: Is Kubuntu faster than Ubuntu?
A: Without question, Kubuntu is more responsive and generally "feels" faster than Ubuntu. Both Ubuntu and Kubuntu, use dpkg for their package management. But when it comes to the GUI front-end used by each distribution, the differences between the two distros suddenly become quite apparent.
Conclusion
Kubuntu 20.10 is the best Linux operating system that proves once again that it is a very stable and reliable operating system, despite the fact that it now features the resource-hungry KDE 4 desktop environment. However, it is no longer supported and has been archived for historical reference purposes only.