Express Burn Suite For PC 9.02
Express Burn for Disc Burning Software lets you create and record discs quickly and easily. Perfect audio quality is maintained through direct digital recording. It is an ultra-fast CD and DVD burning suite.
The tool allows you to add chapters to DVD discs before burning. This software allows you to normalize audio levels before burning. The app supports a wide range of audio formats including wav, mp3, flac, wma.
This CD and DVD Burner is one of the best examples, as this particular application has been developed from the ground-up as a replacement for Nero's burning software. It bundles several features, most of which are dedicated to creating compilations and disc writing.
The interface is very clean and easy to use thanks to the fact that all the functions are nicely organized in the main window. This means that you can almost instantly choose which type of CD or DVD you wish to create with Express Burn.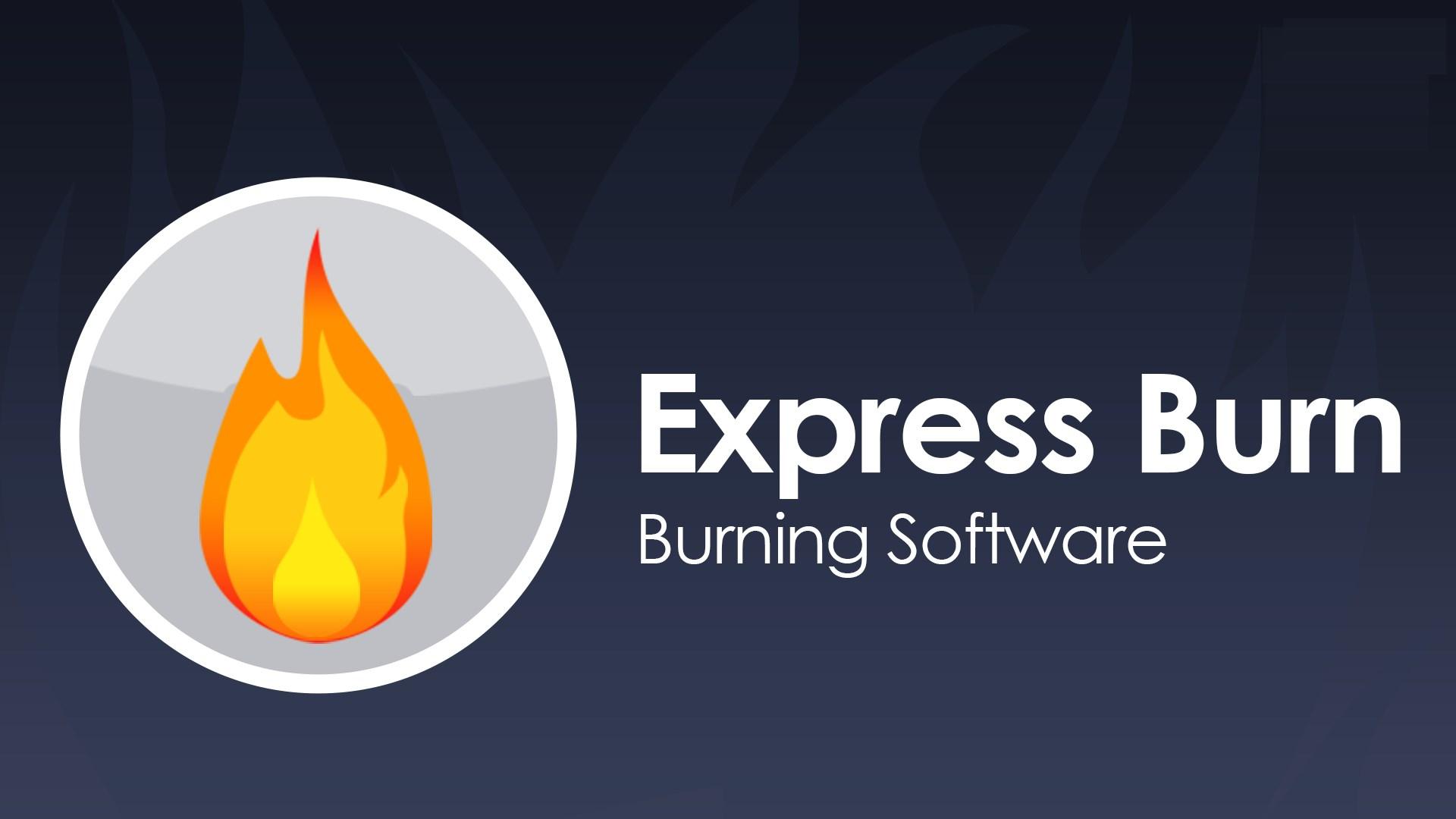 Express Burn For Disc Burning Software Features
Audio CD Recording
Audio is recorded with direct digital recording so perfect audio quality is maintained. Create MP3 CDs or Audio CDs for traditional CD players. Audio CD burner supports a wide range of audio formats including wav, mp3, wma, ogg, flac, and more. Normalize audio volume and customize the pause between tracks when burning audio CDs.
Video DVD Authoring and Blu-ray Burning
Video files are re-encoded for standard movie discs. Video burning supports avi, mpg, vob, wmv, mp4, ogm, and all video formats with a DirectShow based codec. Create and manage chapters on DVD and Blu-ray discs. Template menu screens and buttons for DVD authoring. Widescreen or standard formats for video burning. Record video files to PAL or NTSC.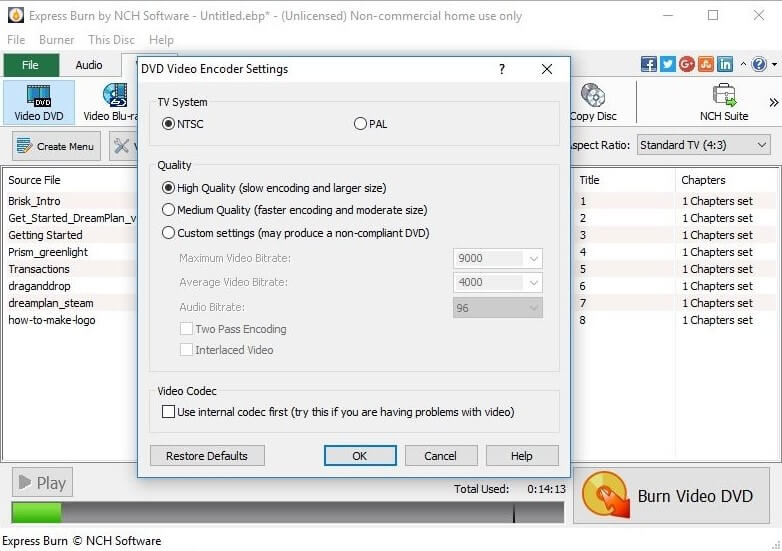 Data CD, DVD or Blu-Ray Writing
Perfect for creating backup discs. Burn data discs as ISO/Joliet, UDF, or Hybrid. ISO burner will record ISO images to disc. Create ISO files in addition to burning to disc. Burn Blu-ray data and video discs.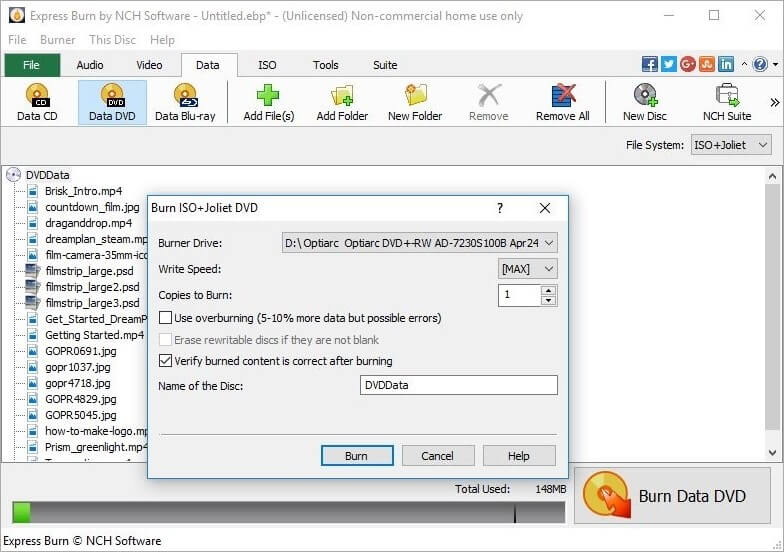 Advanced CD Burning Features
Burn to recordable/re-recordable discs (CDR, CDRW). Copy and burn DVDs and other discs. The command-line operation for automation and integration with other programs.
This software is the kind of tool that enables you to do basically everything with an empty disc, so you can easily create audio or data CDs, video or data DVDs, burn or create images or copy discs on the fly. A great feature of Express Burn CD and DVD Burner is the support for Blu-ray discs.
Express Burn CD and DVD Burner is a very good burning solution that will surely help anyone create any type of compilation and burn the data to disc with minimal effort. The feature pack is quite solid and, given it ease of use, the software could be one of the first choices.
System Requirements
| | |
| --- | --- |
| Operating System | Windows XP, Vista, 7, 8, 10 |
| Processor | Celeron 2.1 |
| Memory | 512 MB RAM |
| Storage Space | 100 MB Free Hard Disk Space |
| Video Card | 16 MB Video. |
Technical Specification
| | |
| --- | --- |
| Software Name | Express Burn Software For Windows V 9.02 |
| File Size | 903.1 KB |
| Languages | English, Italian, French, Spanish, Polish, Chinese, German, Japanese |
| License | Free Trial |
| Developer | NCH Software |